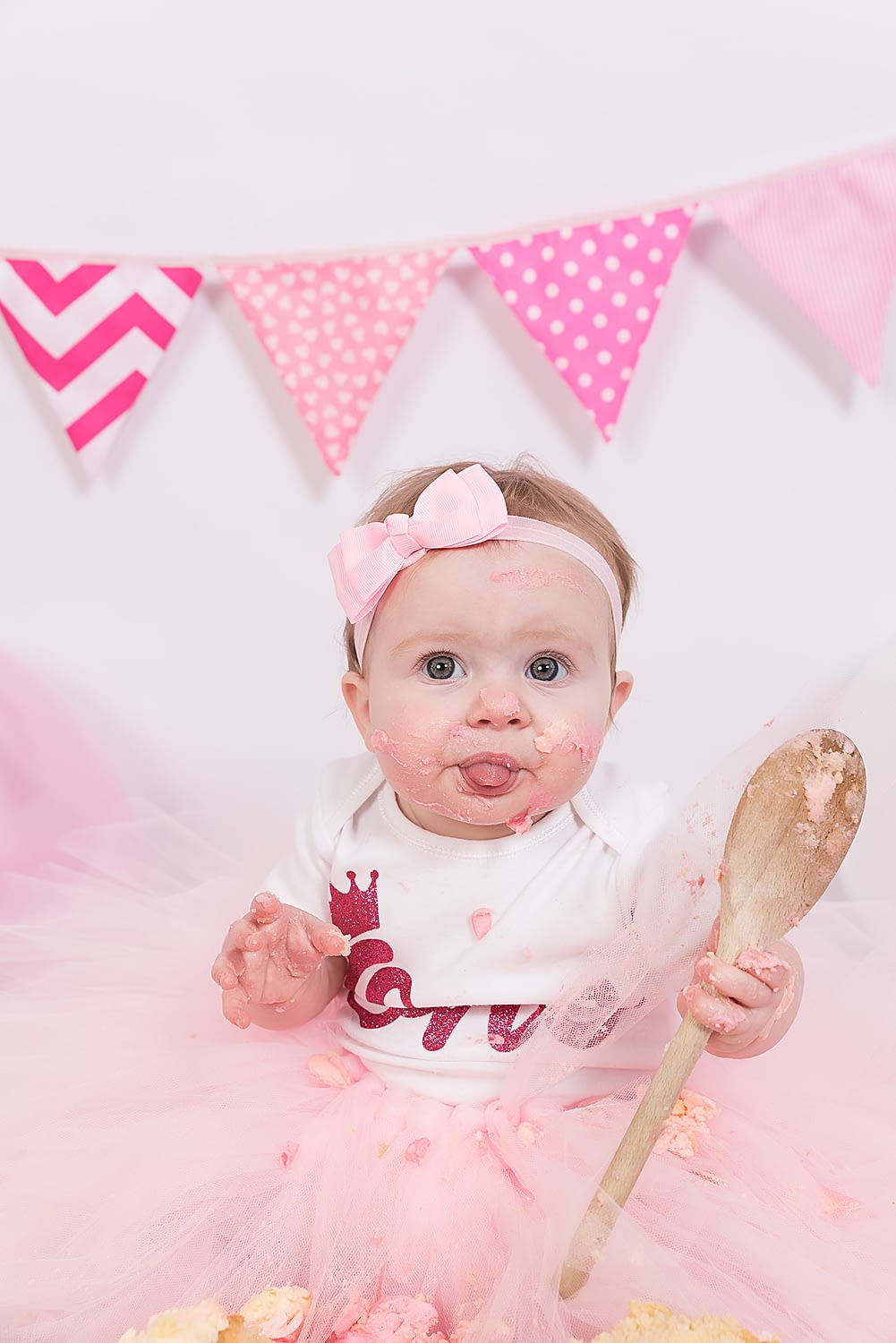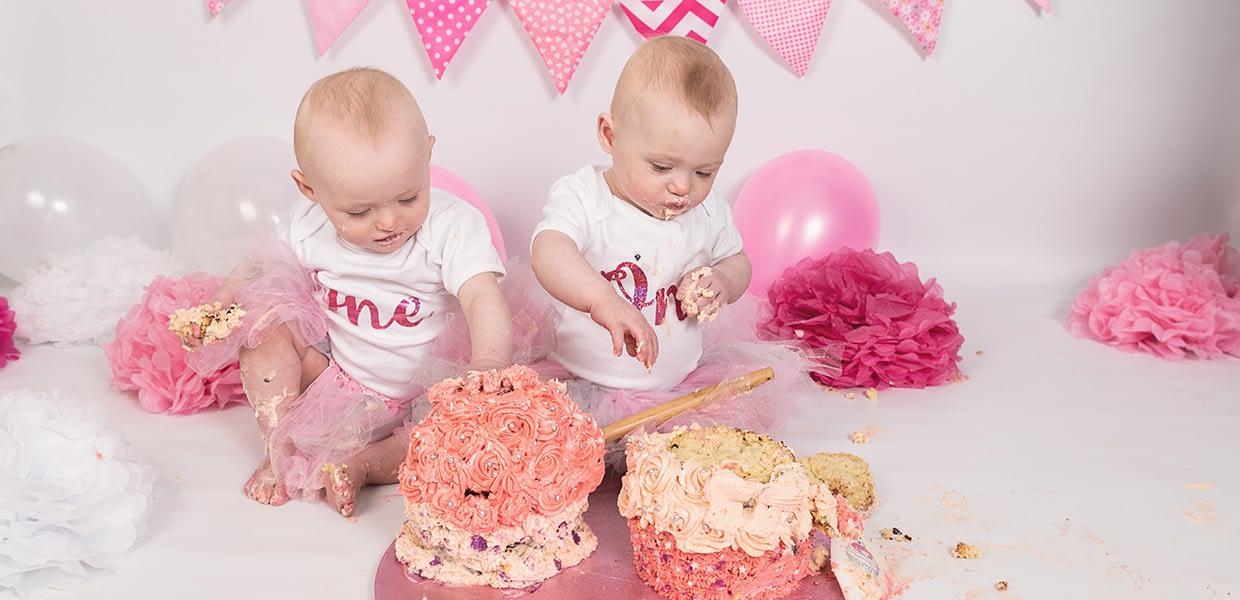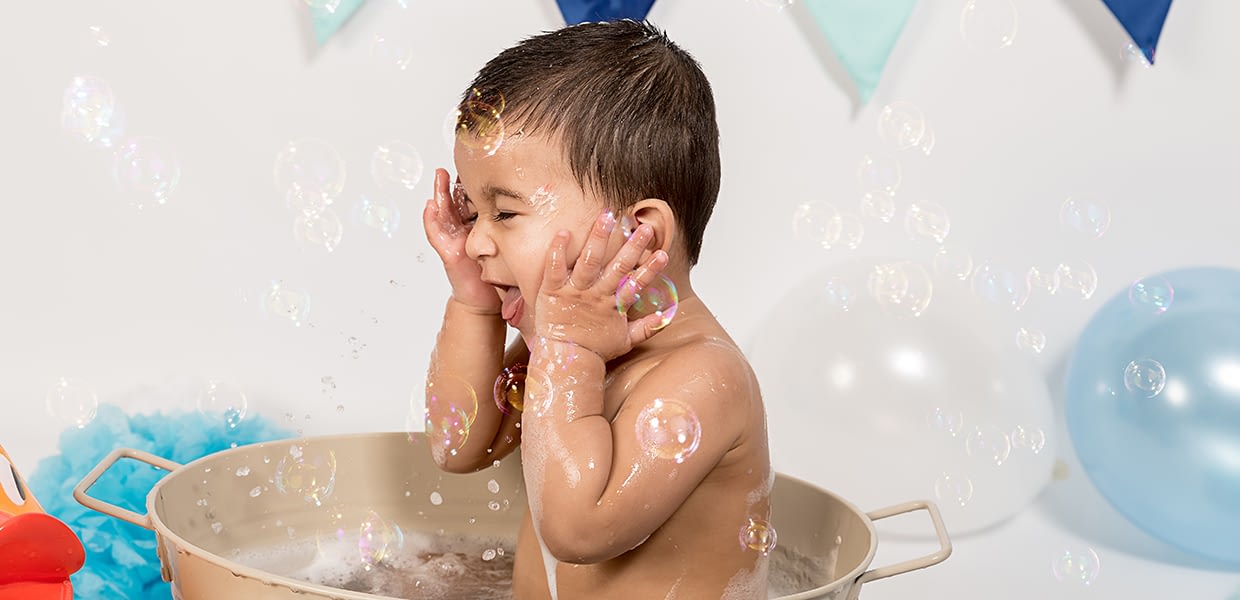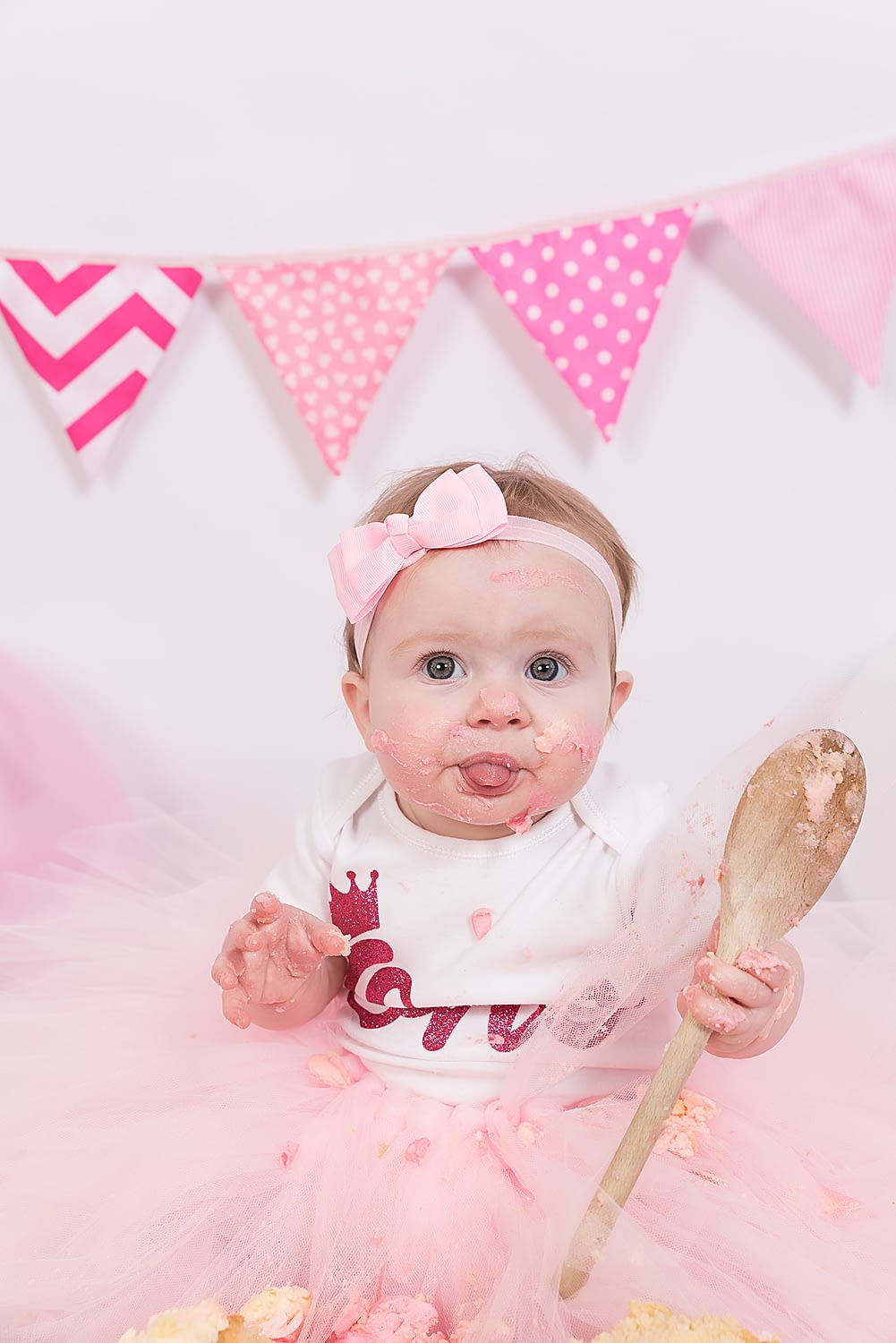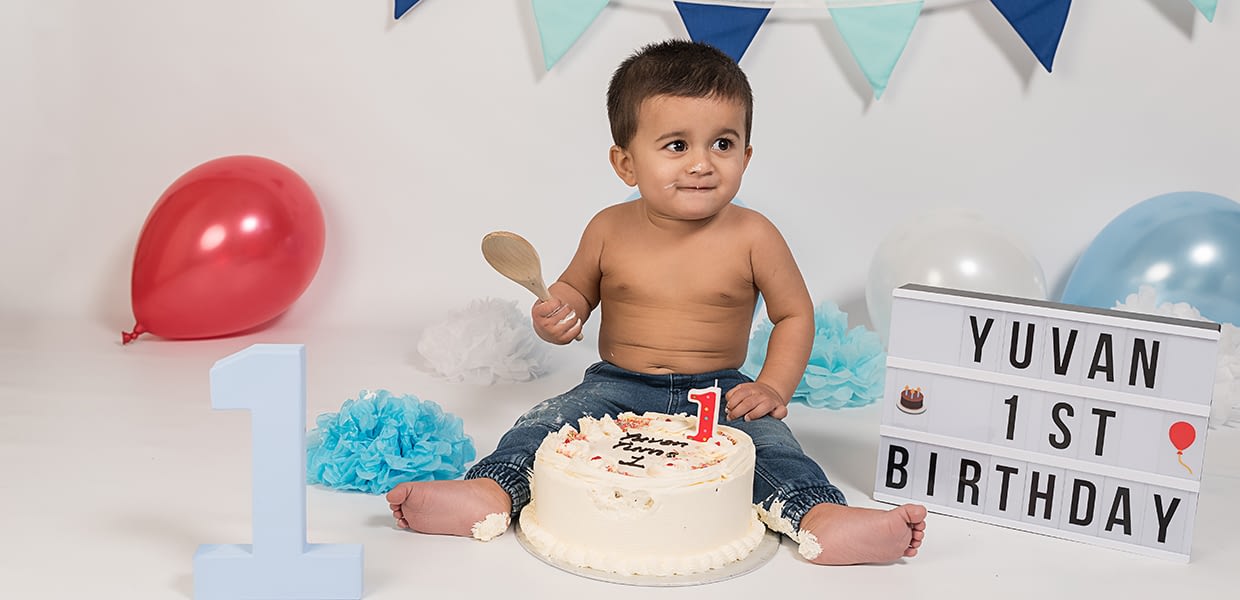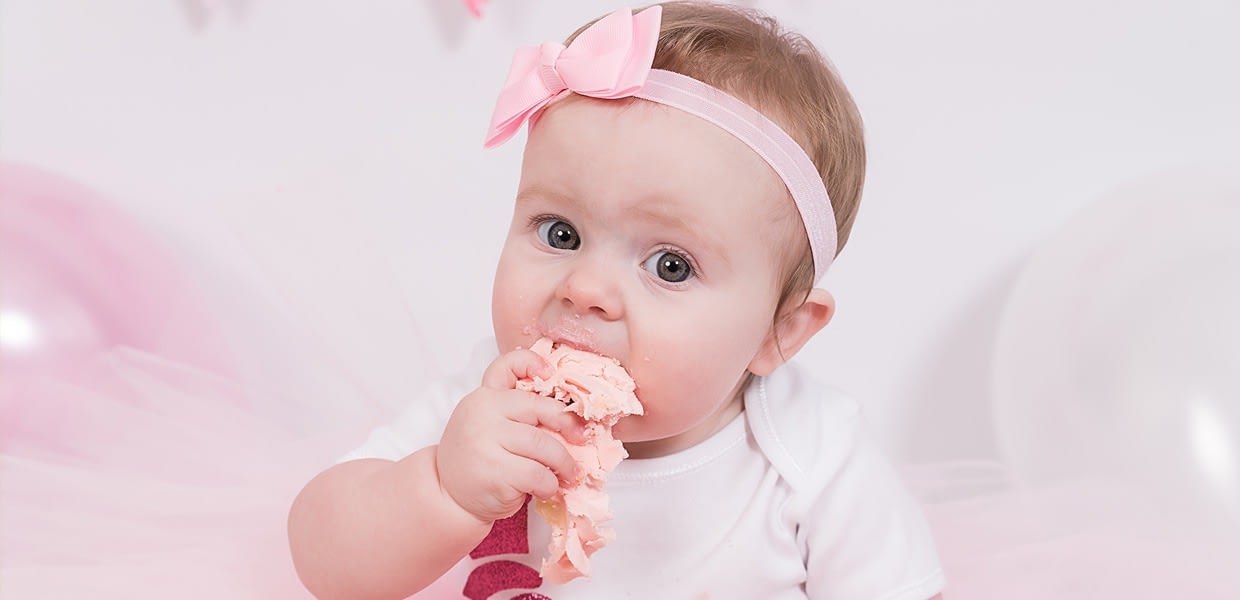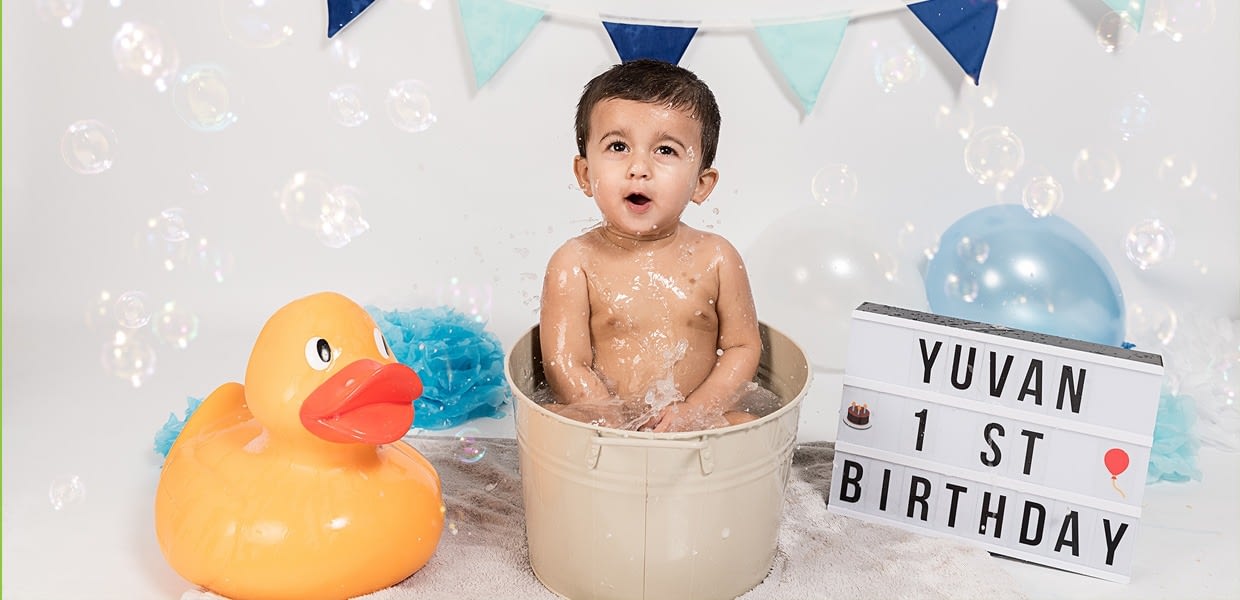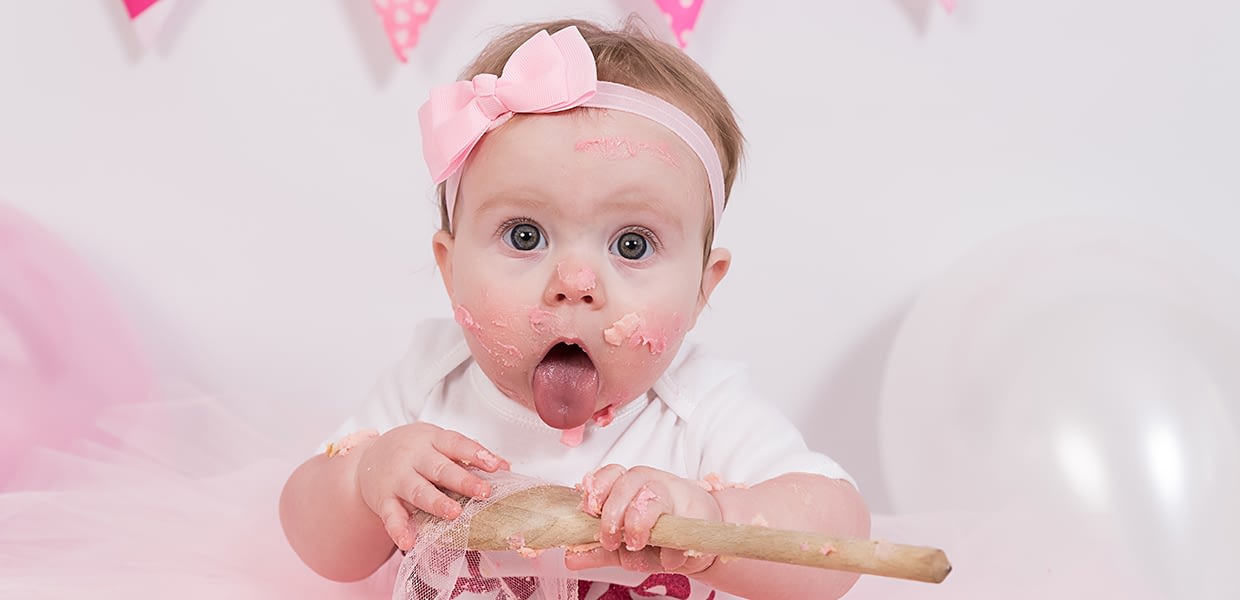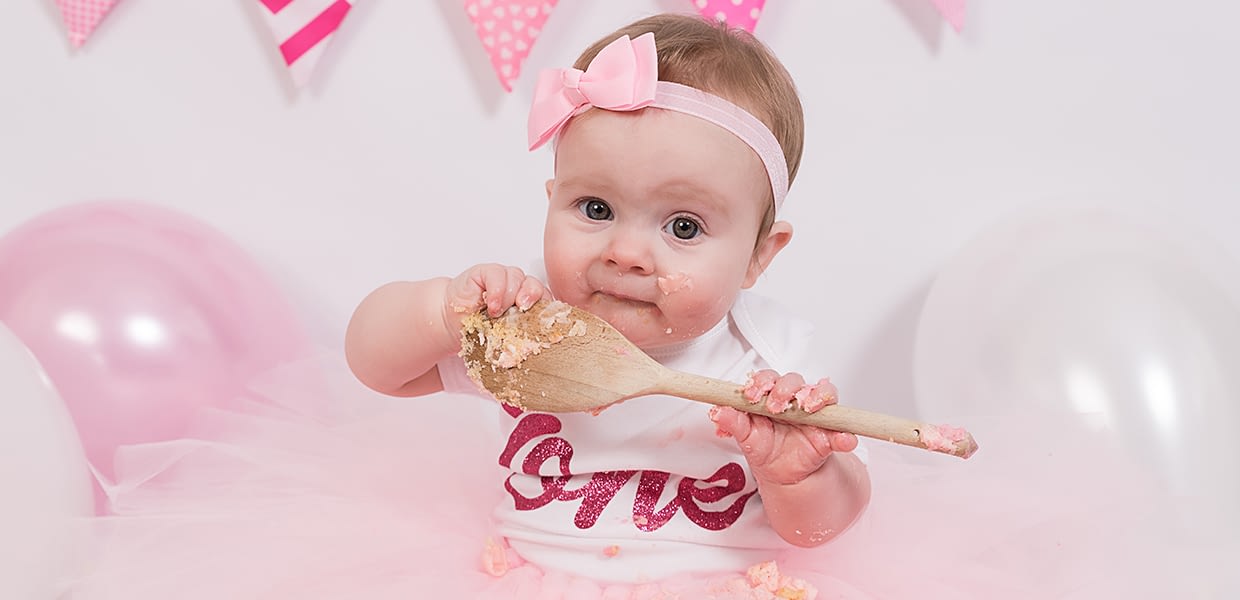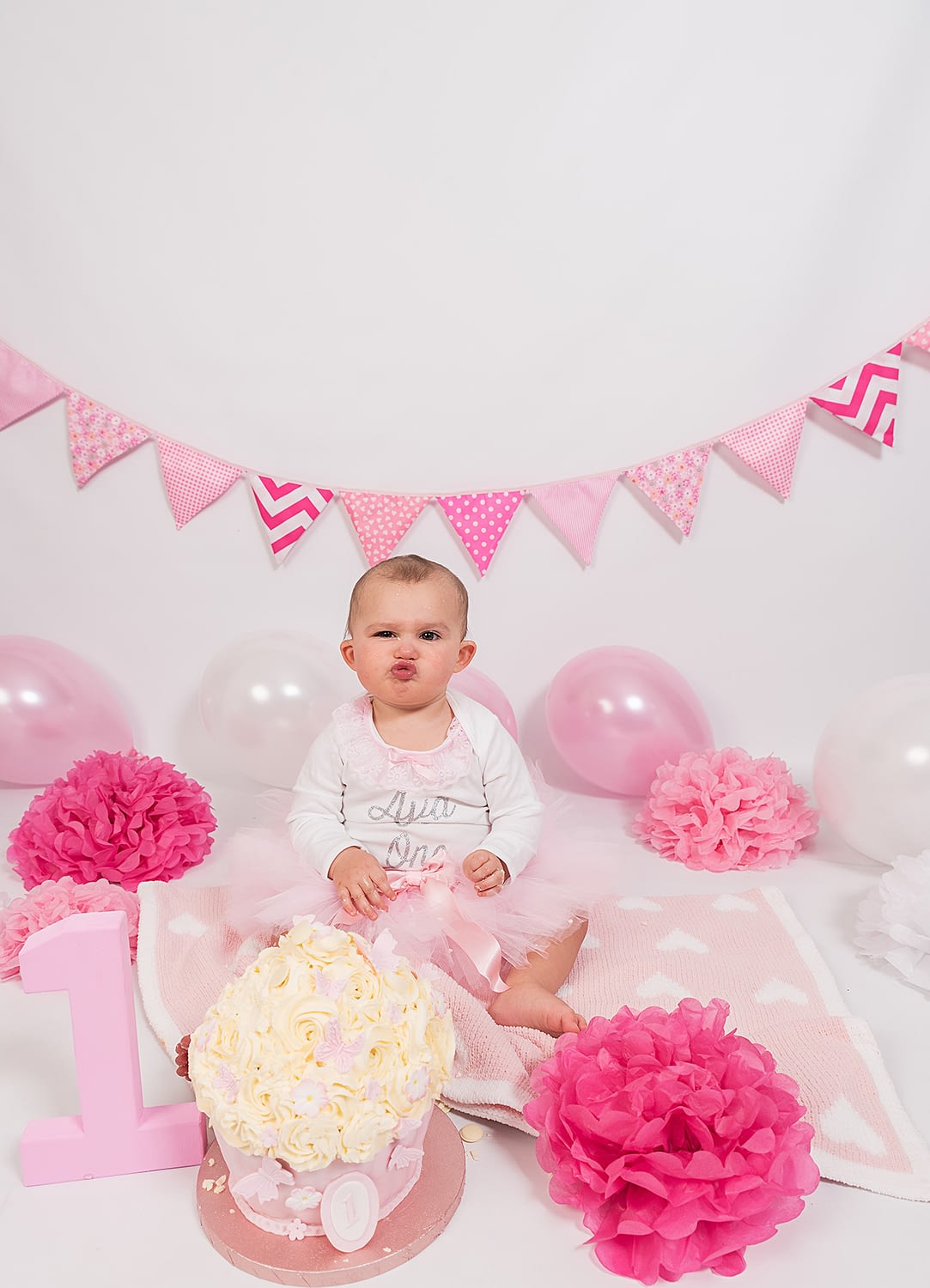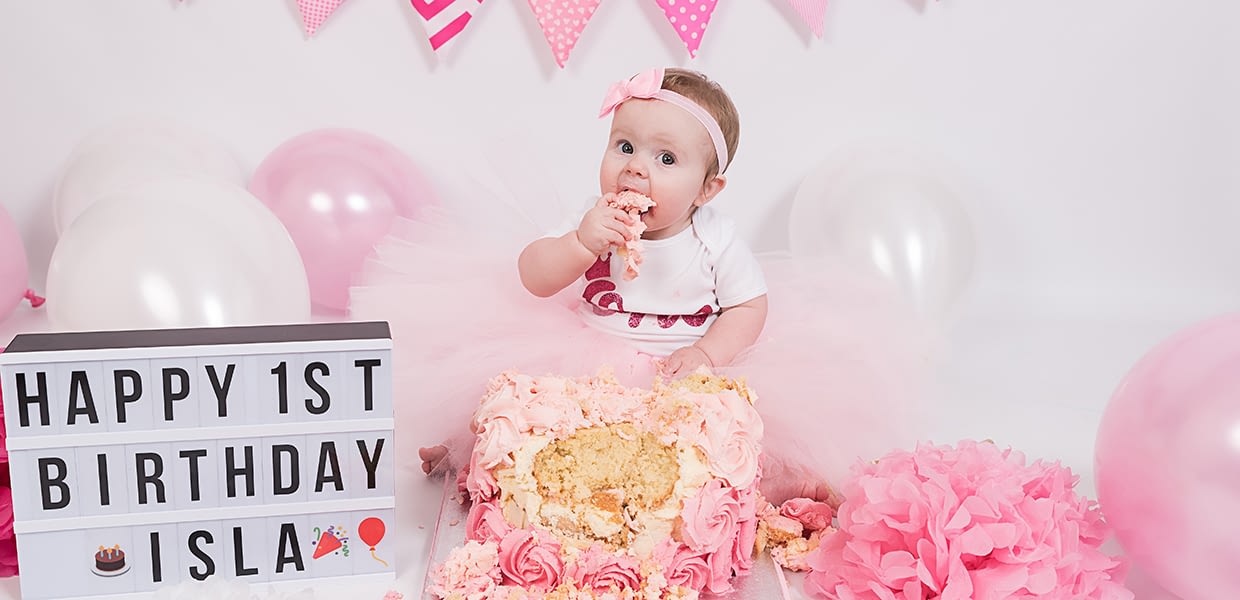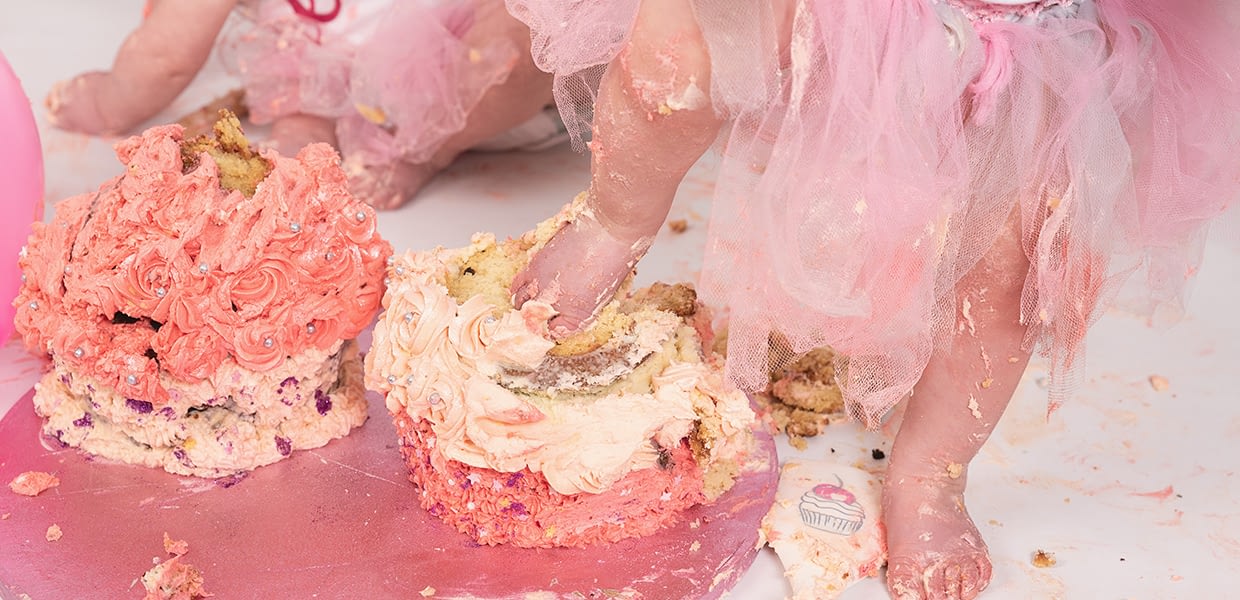 Smash the Cake Photo Shoots
Cake Smash Photography session, this is a fun and messy way to celebrate the milestone of your little one's first birthday. Capture the curiosity and the surprise as they tuck into a tasty cake but it doesn't stop there, with my Cake Smash Photography session it includes "Splash time". Towards the end of the session, you will have the use of my bathtub, a chance for your little one to have even more fun with lots of bubbles and rubber ducks.
How to Prepare for a Cake Smash Session
A cake smash photography photo session is a fun, joyful way to commemorate the milestone of your little one's first birthday. I will capture your baby's surprise, curiosity and delight as they tear into their first taste of sugar. A cake smash is a great way to express your baby's unique personality in a relaxed and carefree way.
What to Expect
I start with some pre-smash portraits being taken of your child, capturing their many expressions. I then introduce the cake and let the fun begin finishing off with splash time at the end. Cakes are included with your session when you book at least 2 weeks in advance you can find out more information about the cakes below. Props and decoration are also included which consists of the following. Giant rubber duck, small balloons, paper pom poms, big letters and numbers, letterbox, metal bathtub. I also have a selection of cake smash outfits which can be used too. Images of the outfits can be sent on request.
When to Schedule
You can book as far in advance as you like, this ensures you get a slot that suits you best. Most of my clients book before their baby's birthday as images from their cake smash session are used to display at their baby's birthday party and used for Thank you Cards.
What to Bring
Please bring a change of clothes for both of you, as the icing can quite literally get everywhere. A few of your child's favorite toys may also be a good idea too for comforting and distracting them at the beginning of the session.
You can choose to bring your own personalized bunting with your child's name on too if you wish.
What to Wear
It's up to you and can be as casual or dressy as you like. Most people choose to bring along a couple of outfits, usually one for the 'pre-cake' portraits and the other for the "Cake Smash" itself. I love bare bellies on little ones for the "cake smash" teamed with tutus, a onesie or jeans. Feel free to dress and accessorize your child however you please. If your looking for something special and unique a great place to try is Esty and Facebook.
Please remember that their clothing will end up covered in icing so don't dress them in something that you would be upset if it got ruined.
If you have any questions at all, please feel free to call or email me and I will be happy to help you in any way to make sure that your child's Cake Smash photos are something that you'll cherish forever.
What Happens After Your Session
After the session, images will be hand edited and I will invite you back to my home studio where you will be able to view you all of the images on a beautiful video slideshow. We can discuss products and packages and I will be here to answer any questions and help you choose the perfect package suited for your needs.
Smash Cakes
Smash cakes are included with your session when booked at least 2 weeks in advance but if you wish you can provide your own. I am delighted to have teamed up with Cakes By Karen. Karen has been making cakes for over 35 years and has been running a successful business for 6 years. Karen has a 5* Food Hygiene Rating, Fully Insured and has level 2 in Food Hygiene. Karens cakes not only look fantastic but taste delicious too.  You will find all the information below.
Ready to book?
Just get in touch via the contact form or give me a call and we can talk about dates themes and cakes! Do let me know if you have any questions or if you would like to have a callback. Gift Vouchers are also available to buy and are valid for 6 months from the date of purchase. There is a range of different products and packages with prices starting from as little as £35 up to £399 with something in between to suit everyone's budget. All packages include all the digital images.
Cake Smash
1 Hour Session
Props, decoration and outfits included
Cake included (please note that cakes can only be included if you book at least 2 weeks in advance)
Giant Cupcake
These Giant cupcakes can be added to your session. Choose your own buttercream colour, this can be just 1 colour or 2 tones. A name can also be added to the cake or on the board and they come in a choice of 3 sponges Vanilla, Lemon or Chocolate. Cakes are collected by myself the day before your session.  (please note that cakes can only be included if you book at least 2 weeks in advance)
Ombro Rose
The Ombro Rose can be added to your session, choose your own buttercream colour, this can be just 1 colour or 2 tones. A name can also be added to the cake or on the board and they come in a choice of 3 sponges Vanilla, Lemon or Chocolate. Cakes are collected by myself the day before your session. (please note that cakes can only be included if you book at least 2 weeks in advance)